Matthew Gregg
Matt played for Gloucester Primary Schools for two seasons between 1988 and 1990. He was ever present when Gloucester won the Cotswold League and gained first place at the Jersey Festival during the 1989/90 season.
Matt started his league career at Torquay, making his debut as a sixteen year old against Wigan Athletic. He went on to appear at Wembley in the 3rd division play off against Colchester in the 97/98 season, his team going down to a late penalty.
Matt impressed Terry Venables when Torquay played Crystal Palace in a 1998 Coca-Cola League Cup tie, so much so that he signed him for a fee of £400,000. After 3 seasons as the Palace No 2, the signing of Matt Clarke from Bradford City for a £1.4m fee saw Matthew drop down the rankings and he left the club in December 2001 to take up a playing career with Bray Wanderers in the Irish League. He transferred to Bohemians in the summer of 2003, for whom he appeared in the qualifying stages of the Champions League. After 51 appearances for Bohemians, Matt played for several Irish League sides including UCD FC and Dundalk before returning to Bray in 2010. Matt retired in 2011 to concentrate on running his own specialist goalkeeping school (Just4Keepers) in Dublin.
Professional career (League games only): Torquay United (95-98): 32 matches. Swansea City (98/99): 5 matches. Crystal Palace (98-01): 7 matches. Exeter City (loan): 4 matches. Total (not including Cup games): 48 matches. Irish League (total): 185.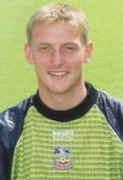 Wayne Thomas
Wayne played in the same team as Matt Gregg. He began his career as a forward/ attacking midfielder, scoring 25 goals in 39 appearances for Gloucester Primary Schools.
Wayne went the same way as Gregg, signing YTS forms with Torquay United in 1995. He also played at Wembley in the Division Three Play Off Final, though by this time he had been converted to a highly efficient centre back.
In August 2000 Wayne was bought by Stoke City for the sum of £200,000 rising to £250,000 based on appearances. He was a virtual ever present in the Potters' defence and at the end of both his first and second seasons at the club, won the supporter's Player of the Year award. Wayne was transferred to Burnley in the summer of 2005 and became GPSFA's first million pound player when joining Southampton in August 2007, for whom he was a regular that season. A serious injury sidelined him for much of the next season, though he was back in first team action at the beginning of 09/10.
Following the expiry of his contract, Wayne transferred to Doncaster Rovers in the summer of 2010 and after a year there had spells at Greek Premier League side Atromitos Athens, Luton Town and Rochdale. He is currently managing Rushall Olympic in the Northern Premier League and coaching Kidderminster Harriers' U19 side.
Professional Career Record: Torquay United (95-00): 141 matches (6 goals). Stoke City (00-July 04): 215 matches (6 goals). Burnley (05-08) 54 games (1 goal). Southampton (09-10) 59 matches (1 goal). Doncaster Rovers (10-11) 21 matches; Atromis Athens: 26 matches; Luton Town: 2 matches; Rochdale: 2 matches. Professional career: 523 games (14 goals).

Phil Greening
Phil attended Kingsholm Primary School and was a highly rated goalkeeper during his time playing for Gloucester Primary Schools. He appeared in 9 of the team's 11 matches during 1986/87.
Soon after leaving primary school, Phil changed codes and took up the oval ball game. He went on to play for England at rugby and was selected for the 2001 British Lions tour to Australia. In total, Phil played in 24 internationals, scoring 6 tries. At club level, Phil left Gloucester for Sale in July 1998 and after two seasons with the Manchester-based club, moved south to London to take up a place in the Wasps team where he won 4 major trophies before retiring in 2005.
Phil spent 2 seasons as assistant coach to the England Sevens squad and after returning from a period living in Singapore, took up the post of assistant coach at London Welsh RFC. On the departure of Danny Wilson to Newport Gwent Dragons, Phil became head coach before taking up the position of head coach and programme manager for the Scottish Rugby 7s set up in 2012 and since then has worked as a coach for the USA national 7s squad.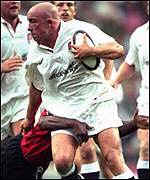 Neil Mustoe
Neil played for the Primary Schools from 1986-1988, making 23 appearances, scoring 7 times.
His career began as a trainee with Manchester United in July 1993, where he started out as a centre-forward before switching to a midfield role. A hard-working all-rounder, Neil represented England in the Under-16 European Championships, scoring 4 times in 4 games and won an FA Youth Cup winners' medal in 1995 during his four and a half year spell at Old Trafford.
He signed for Wigan Athletic on a free transfer from United, but only managed one LDV Cup appearance, before being picked up by Cambridge United in the summer of 1998 where he was a regular for the next 3 seasons. Following his release, Neil had brief spells at Stevenage and Yeovil Town in the Conference, before joining Gloucester City. As club captain he led them to promotion to Conference North in 2008/09 and after a 1-game spell as manager, took over as player/coach, a position he held until the summer of 2014. Neil has since taken up a coaching position with the club's U18 squad.
Professional career: Cambridge United (98-01): 118 matches (4 goals). Non-league: Gloucester City 389 (9 goals); Stevenage: 2; Yeovil Town: 2.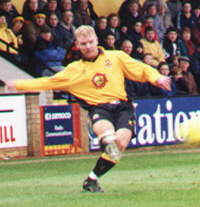 Lee Mansell
Lee played for Gloucester PSFA during the 92/93 & 93/94 seasons. He made 62 appearances (18 goals) for the A Side and 10 appearances (5 goals) for the B Team during his two years in GPSFA colours, while he was A team captain during his second season.
Lee trained with Luton Town as a schoolboy, signing YTS forms at 16 and making an immediate impact by scoring in his first outing against Southend United U-18s. He made five reserve team appearances in the 1999/2000 season before making national headlines when scoring just 58 seconds into his first team debut in an FA Cup tie at QPR in January 2000/01.
Lee played in 18 more first team games, scoring a further 5 times before the end of the season to earn himself a 3 year contract which was extended by a further year during the summer of 2004.
In the summer of 2005 Lee was transferred to Oxford United where he was a virtual ever present in central midfield, earning the Player of the Year award in the process and repeated both feats after signing for Torquay United in 2006, for whom he also made a Wembley appearance in the 2008 FA Trophy final. Following the disappointment of defeat in that game, a second Wembley appearance 12 months later more than compensated as Torquay's 2-0 victory over Cambridge United saw them return to the football league, Lee netting to help earn an opening day win over Chesterfield in their first game back in August 09.
Having racked up just over 500 league & cup matches for Luton, Oxford & Torquay, Lee transferred to Bristol Rovers in the summer of 2014 and scored the winning penalty in the National League play-off final against Grimsby to see Rovers return to the EFL after just a single season out. He retired in the summer of 2017 to take up a coaching role in the club's academy.
Career Record to July 2017: Luton Town: 62 matches (10 goals). Oxford United: 50 games (2 goals). Torquay United 389 matches (28 goals). Bristol Rovers: 85 matches (7 goals). Total (July 2013): 586 games (47 goals).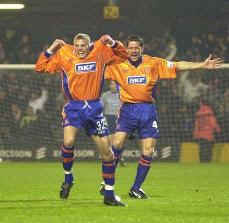 Shayne Bradley
Shayne played for Gloucester Primary Schools during the successful 1990/91 season, making 41 appearances, during which time he scored 14 goals. In 1994/95, Shayne represented England Schoolboys at U-15 level, playing in 7 international matches that season.
He signed professional forms for Southampton in 1998 after completing his time as a YTS player and made four Premier League appearances over the next three seasons. Shayne left the Saints to join Mansfield Town for a then club record fee of £150,000 in October 2000 in search of regular first team football and despite injury problems played in 26 of the club's matches that season.
Following his time at Mansfield, Shayne had brief spells at Chesterfield and Lincoln, though persistent injury problems saw him having to retire permanently from the professional game.
Shayne continues to be involved in the game as both a centre forward at Gloucester County League side Tuffley Rovers and as a coach with the Gloucester City AFC Youth set up.
Professional career: Southampton (98-00): 4 matches. Swindon Town (98/99): 7 matches. Exeter City (99/00): 8 matches (1 goal). Mansfield Town (00/01): 47 matches (11 goals). Chesterfield: 9 games (2 goals). Lincoln: 3 games (1 goal). Total: 78 matches (16 goals).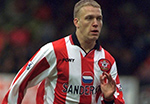 Steve Cowe
Steve played for GPSFA in 1983/84 and signed for Aston Villa in 1992. After three seasons as a regular scorer for the reserves, switched to Swindon Town in 1995 for a fee of £100,000, where he stayed until 2001. Injuries limited his appearances in his final season and he left in the summer to join Newport County, following which he enjoyed spells at Forest Green Rovers, Cirencester Town and Cinderford Town.
Professional career (League games only): Swindon Town (95-01): 97 matches (11 goals); Hereford United 14 matches (2 goals). Non-league: (Newport County, Forest Green, Weston Super Mare & Cinderford): 198 matches (21 goals).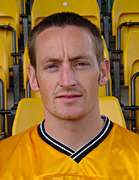 Ryan Lamb
Ryan's 14 goals in 23 games made him GPSFA B Squad's top scorer in 1996/97. Since then he forged a successful rugby career at Gloucester RFC, during which time he played for England Saxons and put himself on the fringe of full international honours with a succession of fine displays for the Cherry & Whites.
With Gloucester's 2008/09 campaign falling away, a good number of players were released at the season's end and Ryan moved to London Irish in June 2009 before signing for Northampton Saints in June 2011. A short spell at Leicester Tigers in 2013/14 preceded a move to Worcester Warriors, his fifth Premiership club, in February 2014.
Career record to July 2013: Gloucester RFC: 58 games (373 points); London Irish RFC: 34 games (300 points); Northampton Saints: 37 games (244 points); England Saxons: 5 games (46 points). Total: 134 games (963 points).

Tyler Weir
Tyler occupied a central midfield role for GPSFA in the 2001/02 season, from which he scored 22 goals in 30 appearances.
He played in various Swindon Town youth sides before joining Hereford United in 2006. After a successful spell in the Hereford youth set up, Tyler signed a six month professional contract in July 2009, making his first team debut v MK Dons in December 2009 before playing 8 further games. Tyler then spent two spells at Gloucester City with a season at Worcester in between, before returning to Worcester on a permanent basis in 2013.
Career record to July 2016: Hereford United: 9 matches. Non league: Gloucester City 60 matches (5 goals); Worcester City 133 matches (6 goals).

Joe Hanks
Joe captained GPSFA to their only Witney Cup victory in 2005/06, playing in 31 games (12 goals) in a central midfield role while captaining the team.
After successfully coming through a 2-year scholarahip, Joe signed a professional contract with Cheltenham Town in the summer of 2013, having made his first team debut v Exeter City during the previous season. Joe kicked off the 2014/15 season in style by scoring the winning goal against Bury and went on to make 36 appearances for The Robins. He spent much of 2015/16 on loan at Gloucester City before signing permanently in June 2016 following his release from Cheltenham.
Career record to July 2016: Cheltenham Town: 36 matches (2 goals). Gloucester City 32 matches (2 goals).

Zack Kotwica
Zack's 66 goals in 35 2006/07 matches made him GPSFA's record goalscorer. Left foot, right foot, top corner, bottom corner, volley, drive, chip - he scored them all.
Awarded a scholarship at Cheltenham Town in the summer of 2012, Zack signed a two-year pro contract in August 2013 after making his debut in the season's opening game against Burton Albion and made 35 first team appearances for The Robins. He had loan spells at Gloucester City and Cirencester Town before his release by Cheltenham in 2016 and he has currently signed non-contact forms at Gloucester for the 2016/17 season.
Career record to July 2016: Cheltenham Town: 35 matches (2 goals); Gloucester City 5 matches (1 goal); Cirencester Town 17 matches (7 goals).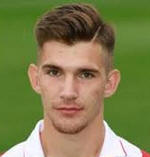 Jimmy Cox
Jimmy attended Upton St Leonards Primary School and played 36 games in GPSFA's all-conquering 1990⁄91 team. His quick feet and darting runs caused defenders no end of problems that season and the same attributes led to him signing for Luton Town in 1999.
Jimmy made ten league & cup appearances for the Hatters before beginning a non-league career that took in Bath City and Weston Super-Mare, though the majority of his appearances came in four separate spells at Gloucester City where he scored 96 goals in 209 outings.
Career record: Luton Town: 10 games. Non-league: Gloucester City, Bath City, Weston Super-Mare, Yate Town, Cinderford Town.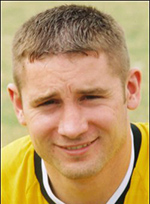 Lee Marshall
Lee made 35 midfield appearances, scoring 7 goals, for GPSFA in the 2007/08 season. He signed professional forms for Swindon Town during the 2014⁄15 season, making his first team debut when coming on as a substitute during a League Cup tie against Luton Town.
Career record to July 2016: Swindon Town: 3 matches.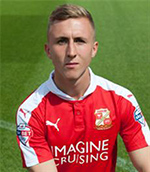 Grace McCatty
Grace (Fieldcourt Junior School) created a GPSFA record in 2000/01 when she appeared for all three GPSFA's U11 teams (A, B & Girls) in the same season.
Grace signed for Bristol City WFC in 2006 and was a member of the club's 2011 and 2013 WFA Cup Final teams. She has also represented England as a youth international, twice won medals at the World University Games and captained Bristol in last season's Women's Champions League, in which her team knocked out Barcelona in the last 16.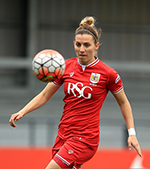 Nick Selway
Nick was GPSFA's B Team goalkeeper in 1999/00. He made one appearance for the A Squad in a 1-0 win at Vale of White Horse, a match which saw Gloucester end the hosts' 18-month unbeaten run.
After spells at Lydney RFC and Cinderford RFC, Nick signed professional forms for Championship side Jersey in August 2013.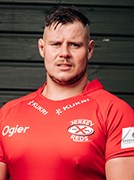 Tom Webb
Tom played for Gloucester Primary Schools from 1993-95, making 69 appearances (5 goals) during that time. His non-stop midfield running and leadership ability were very much to the fore in those days and things are no different now, over 20 years on.
Tom is Gloucester City's record appearance holder, having surpassed the previous record nearly six years ago and at the end of 2015/16 had made a staggering 644 appearances for his hometown team, scoring 38 goals. Tom made his debut against Bromsgrove Rovers in 2001 and began the 2016/17 season as club captain (once again), no doubt aiming to repeat his 2004/05 record of playing every minute of every game!
At the end of 2015/16, Tom was voted the most influential player in Gloucester City history by The Citizen newspaper.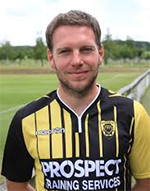 Edjidja Mbunga
Edjidja is the second highest goalscorer in GPSFA's history, the striker netting 63 times for the all-conquering 2008/09 team.
After spending several years in the Birmingham City youth set-up, 'Edgy' signed an initial 6-month professional contract in the summer of 2016.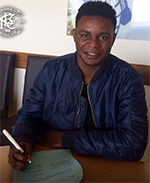 Aden Baldwin
Aden (Harewood Junior School) played for GPSFA in 2007/08, scoring 7 times in 36 games from his centre back position (including a hat trick of headers against Gosport & Fareham).
Aden made four cup appearances for Forest Green Rovers and enjoyed a productive loan spell at National League South club Bath City during the first part of last season, before signing for Bristol City in January 2016.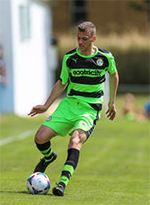 Non-League Review (August 2017).
Gloucester City (Conference South)
Tom Webb (1993-95), Spencer Hamilton (2006/07), Joe Hanks (2004/05), Zack Kotwica (2006/07), Karnell Chambers (2008/09), Edjija Mbunga (2008/09).
Hungerford Town (Conference South)
Jamal Lawrence (2007/08).
Hereford United (Southern League Premier)
Jamie Edge (2004/05).
Cinderford Town (Southern League South & West)
Sammie Hicks (2007-08), Ben Hands (2008/09).
Evesham United (Southern League South & West)
Carl Brown (1998/89); Liam Harding (2003/04).
North Leigh (Southern League South & West)
Elliott Keightley (2006/07).
Shortwood United (Southern League South & West)
Lewis Fogg (2008/09).
Swindon Supermarine (Southern League South & West)
Lee Marshall (2007/08).
Slimbridge United (Southern League South & West)
Jack Twyman (2002⁄03); Sam Turl (2005⁄06); Adam Mace (2005⁄06), Henry Birkett (2008/09); Max Harper-Emerson (2008/09).
Bishops Cleeve (Southern League South & West):
Jacob Nutting (2009/10); Harrison Jones (2009/10).
Worcester City (Midland Alliance)
Tyler Weir (2001/02).
Hellenic Premier League
Too many to mention.